Real Dank Vapes Carts | Dank Vapes May Have Never Been Legit
The original Dank Vapes is alleged to have been made by Dankwoods, originally known for using Backwoods cigars to make blunts. Dankvapes now has packaging showing up on various sites. You can now find packaging forReal Dank Vapes Carts on Alibaba, eBay, Amazon, and other sites. Even vape specific sites carry them like Cheapest Vape Supplies.
There has never been a registered business in this name. Chinese companies offer counterfeit and made-up items at a price of pennies per lot. As a result, you get products failing horribly in health testing. Authentic cannabis is very valuable and it comes with a price, but it's cheap and easy to cut extracts or distillates with vitamin E acetate, synthetic cannabis like K2 or Spice, or other harmful additives.
How do I know if my Dank Vapes is real?
No Dank Vapes are real at this point. Any Dank Vapes that may have existed as a company based in Los Angeles, California, no longer exists.
What is a Dank Vape?
A Dank Vape is a fake cartridge printed in China. They are made to look like they are part of a brand called Dank Vapes, but the brand is fake. Empty versions of Dank cartridges are sold on Alibaba and DHgate. They are then filled by THC oil producers, often cut with less than desirable ingredients.
Do Dank Vapes have pesticides?
More likely than not, yes. Dank Vapes contain THC oil that can be filled by anyone. They have been tested and come up dirty for pesticides. However, any Dank Vapes you get could have different oil in it.
Will Dank Vapes Ship Anywhere?
Be warned of fake companies shipping this product. Most of these are scams that take your money and never actually ship the products.
Keep reading on we will explain everything we know about fake Dank Vapes Cartridges. We go through the identifiers from easiest to hardest. If your Dank Vapes Cartridge does not pass one of these checks, it's a fake. Some of the tests are not black or white answers, like determining the thinness of the oil, but we offer pictures to help guide you in the right direction.
Fake Dank Vapes : Pretty packaging, look for the holograms and cartoons
Were these a real brand from "Cali" as your plug doubtless claims, they'd be subject to California's packaging laws which forbid the use of cartoon characters, candy-like labeling, or appealing to children.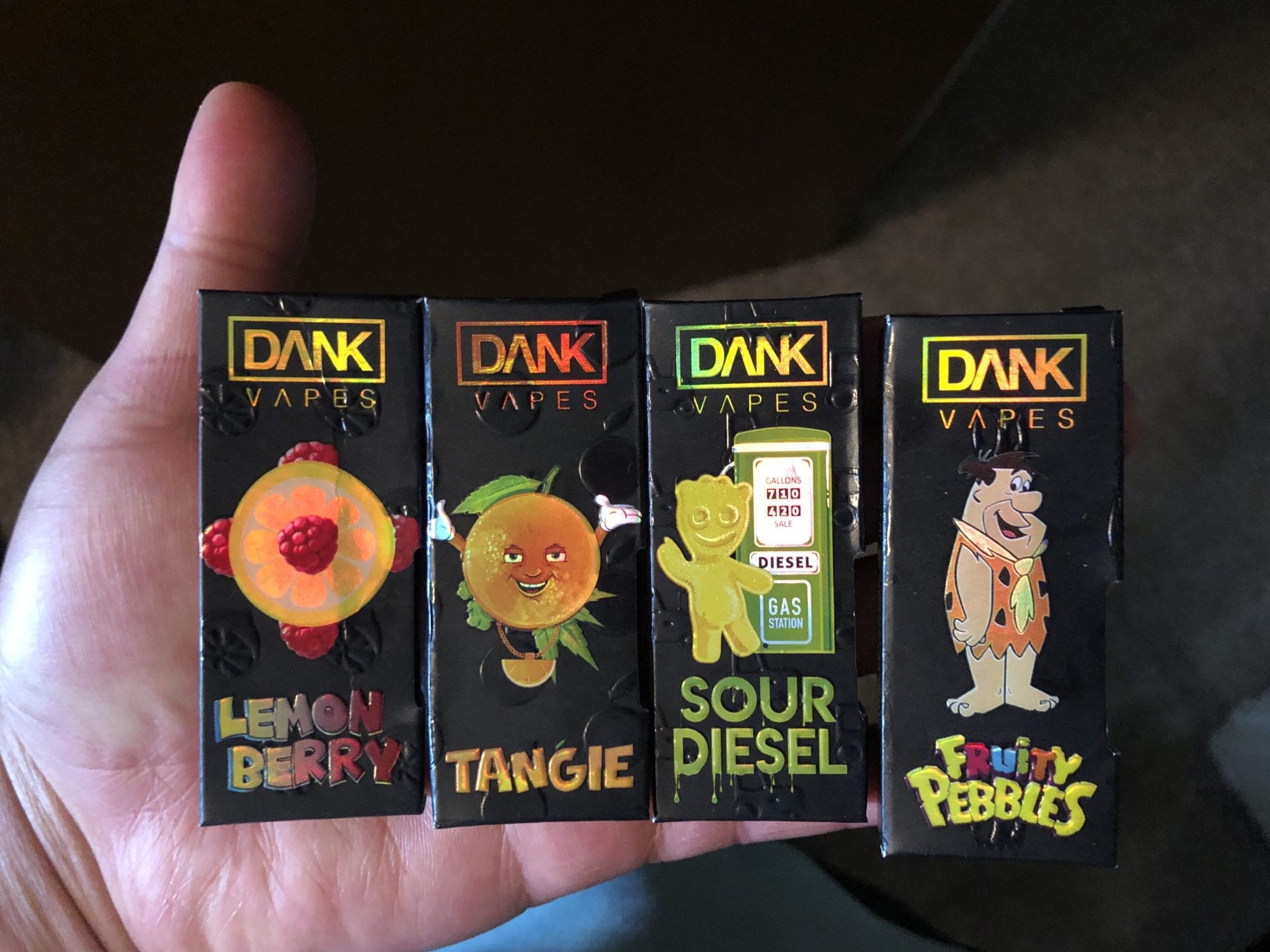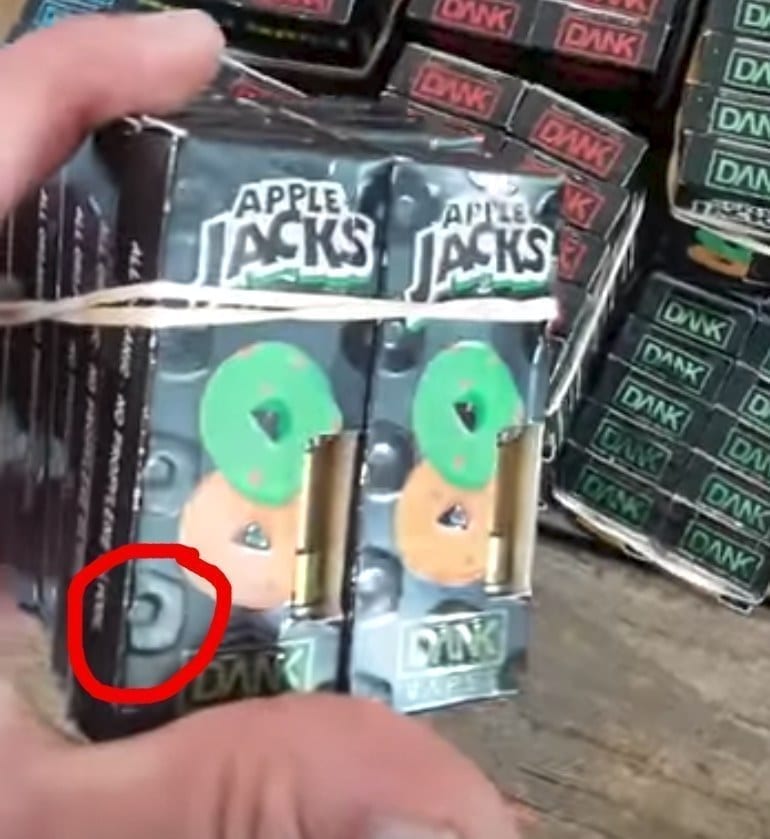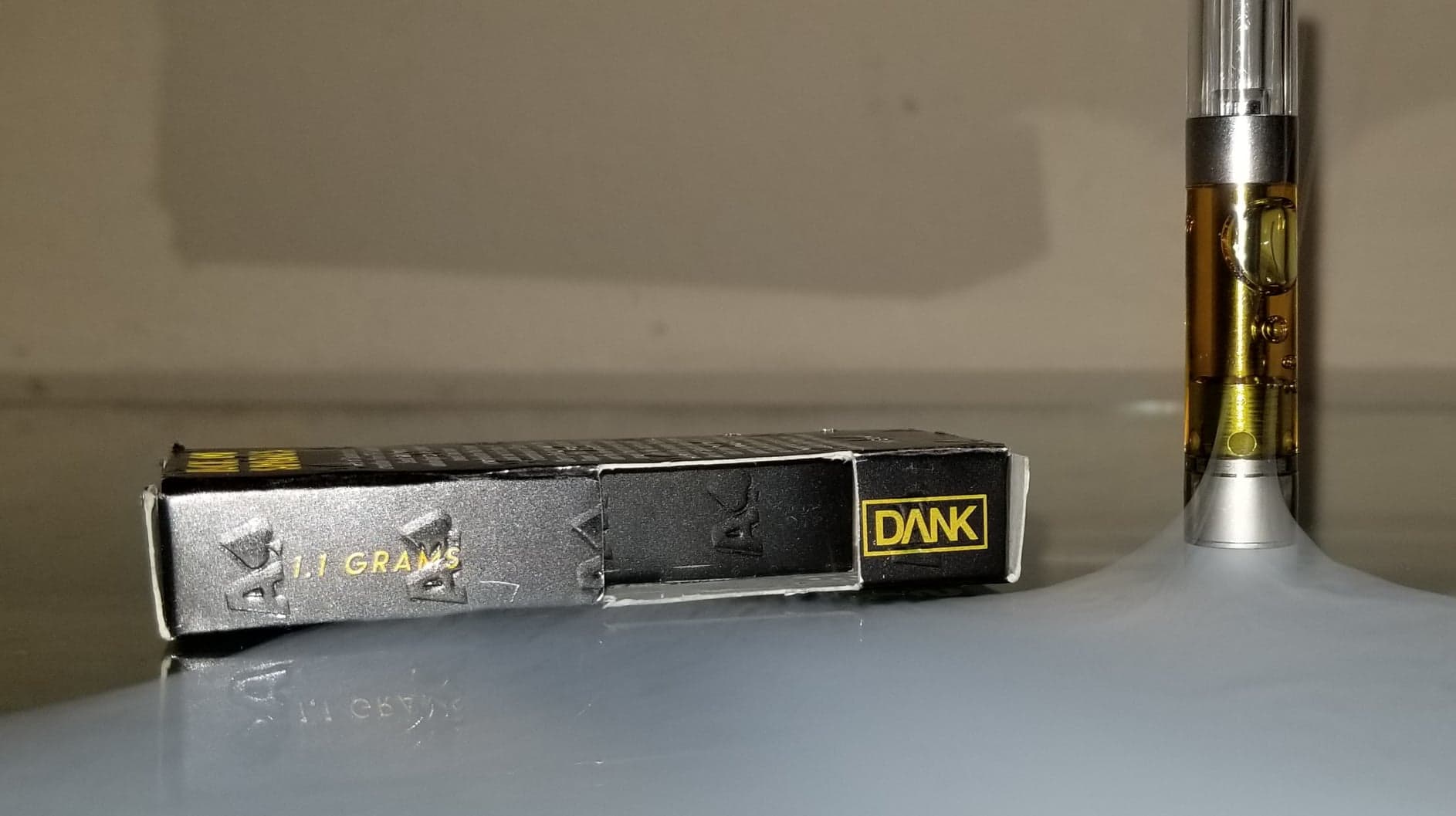 Another thing is that these new packages now say 1.1 grams on the side of the packaging itself.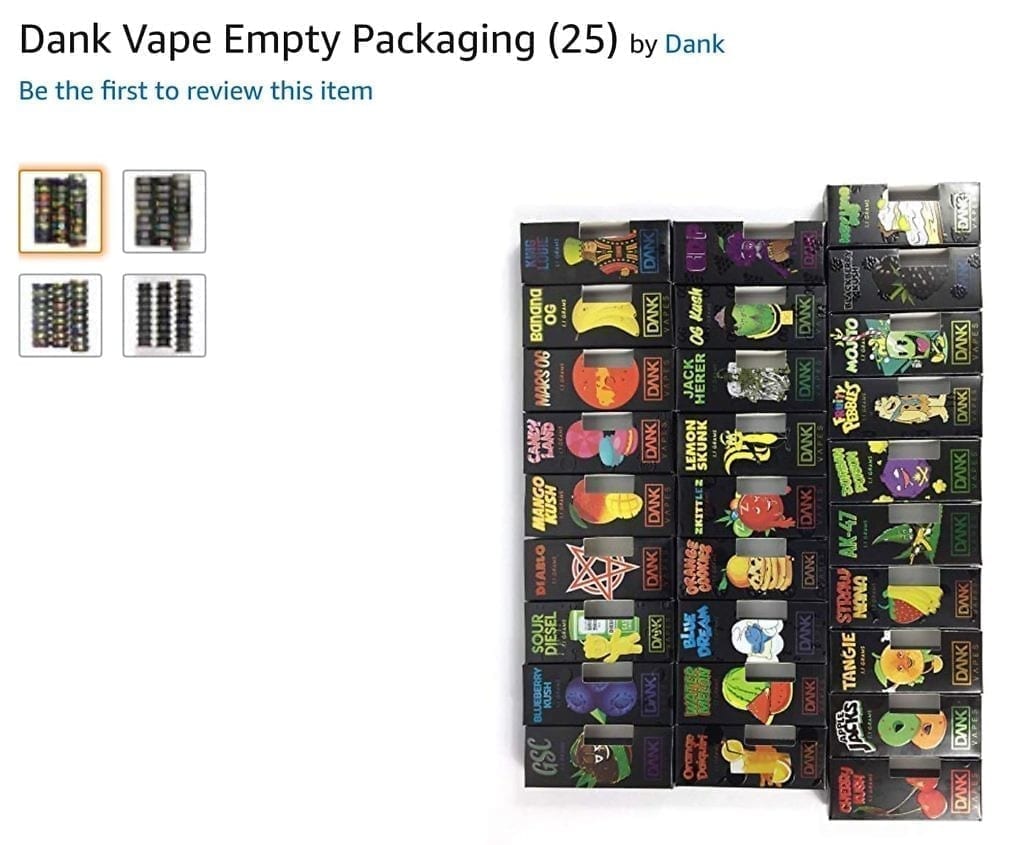 The picture below is of the second generation Dank Vapes packaging. It is black, but does not have raised artwork.